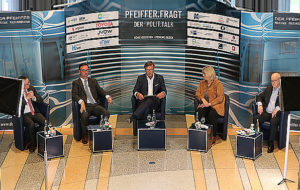 "Keeping distance" is still the order of the day in order to stay healthy. Forming one's own opinion remains a personal obligation. Nuanced and differentiated debates on the matter are the necessary basis. PFEIFFER FRAGT – LIVE is the answer. Digitally produced as a hybrid talk. Live on location. Including your questions per chat. Opinion formation 4.0 – it's possible.
DER PFEIFFER: Knowing more- Understanding better
The world has become a much more complicated place, where detecting interdependencies and getting relevant background has become THE great challenge.
This makes it even more important to know about the proper tools, trustworthy sources and competent people, who are asking the relevant questions. It is only from this where the answers, background and information emerge, needed to actively adopt to changes in economy, society and politics.
With the utmost passion, competence and pleasure
As a moderator, I would like to support you constructively in these processes. I am happy to be your bridge builder, ambassador and translator for your target groups. As host of my own political talk format PFEIFFER FRAGT, I could also be part of your professional media network- producing and distributing high quality and high level content. Building bridges between stakeholders and the public.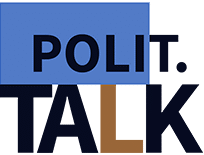 Understanding more –
Forming opinion
Talking about the heart of the matter and discussing it in a nuanced way.
Building bridges and identifying correlations and background.
Standing up to populism. And fake news.
The platform is here.
Feedback on that, too.
PFEIFFER.FRAGT
More...
Shaping the rapid changes in politics and society.
Reducing complexity and conveying points of view.
Integrating stakeholders into complex processes.
With expertise, commitment and sensitivity.
As a political interviewer.
Master of Ceremonies.
Host and moderator.
More...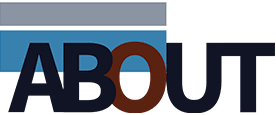 Jürgen Pfeiffer – DER PFEIFFER
Booking me as Moderator and MOC or working together as partners for high-level events, I do bring a variety of additional values with me, as I have an in-depth-knowledge and a broad understanding of the complexity in my fields of expertise. As a professional, I put myself in the shoes of my audience, thinking from their point of view and respecting the time, they are sacrificing, listening to me and my guests. Which clearly means, it´s the message and the guests, the person and their story, they can tell, that is in the focus of my attention. Doing so, I´m considering myself as a part-time member of your team – committed to the common goals and the success of the event.
More...